Welcome
Welcome to St Mary's Primary School, Killyclogher, a community school where we strive to develop each child's full potential in a climate where everyone feels accepted, respected, protected and valued. Here we demonstrate our commitment to our catholic ethos by promoting spiritual, moral, social and cultural values.
If you would like to visit us or require more information on our school please feel free to contact me at any time.
Mrs McAuley
Principal
Hear how everyone is getting on!
Our School App and Messaging Service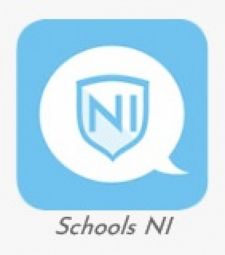 Dear Parent(s)/Guardian(s),
Our main communication with parents is via the School App. All school messages are now delivered through this service.
Please download the App as you may be missing out on important information and messages from school. Make sure, too, that you verify your access for private messages and allow the App to send you notifications. This will help us keep you up to date with what's happening in school.
Enrol your child in St. Mary's Primary School
Are you interested in your child coming to St. Mary's Primary School, Killyclogher?
Perhaps you are moving into the area?
St. Mary's is a highly regarded and popular school where high standards are expected and achieved.
If you are interested, contact the school on 028 8224 2313 for more information about applying for a place for your child/children this school year or next.
Download our most recent Inspection Reports
St. Mary's PS Orchestra assembles for the first time!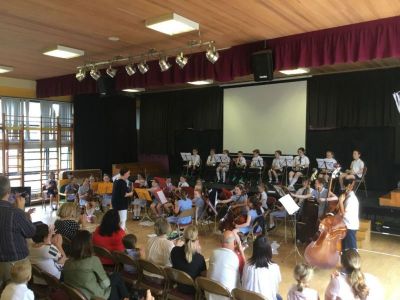 Promoting healthy lunchboxes in St. Mary's PS
Join our school community
If you have a child due to start school in Nursery or Primary 1 this September 2020, online applications have now closed through the Education Authority website.
Instead, please contact the Principal, Mrs Carole McAuley, if you would like information about applying to our school.
Northern Ireland Libraries eBooks

Northern Ireland Libraries have a fantastic online eBook library with thousands of books available and all completely free! A lot of these books are quizzable on Accelerated Reading so it's a great way to reach your target! You can get it in the Apple App Store and Google Play store by searching 'LibrariesNi'. Click on the link below to find out more.
https://www.librariesni.org.uk/Pages/LNIeBooksandeMagazines.aspx?src=hpbnr12032020
Latest Gallery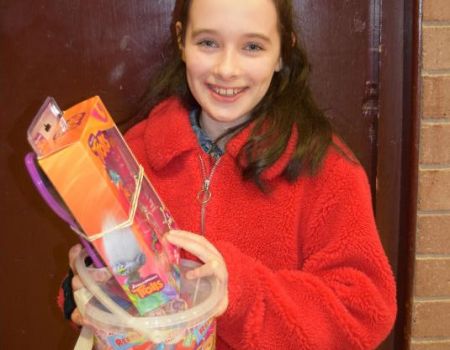 Years 1-4
Years 5-7
An early morning energy burst at St. Mary's
Year 6 pupils rehearse for their launch of Anti-Bullying Week!
Winners galore in the Omagh Credit Union Art Competition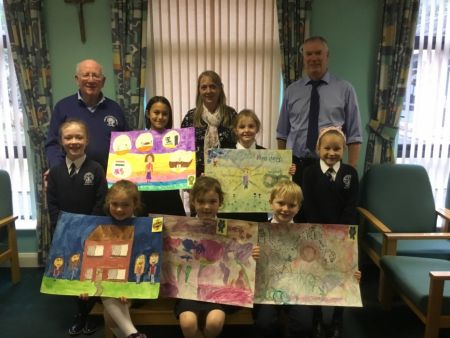 Congratulations to (front) Cheslie, Ashley, Pascal and (back) Aoife, Aliz, Aoife and Liepa who won prizes for their beautiful art work. Also pictured are representatives from Omagh Credit Union with school Art Tutor, Mrs Sharyn Kelly, who runs the school's extra-curricular Arts & Crafts programme.
St Marys Primary School, Killyclogher, 122 Old Mountfield Road Killyclogher, Omagh, Co Tyrone | Phone: 028 82 242313

WEBSITE BY: SCHOOLWEBDESIGN.NET | Login